The 2nd International Conference on Information Control, Electrical Engineering and Rail Transit (ICEERT 2022) ended successfully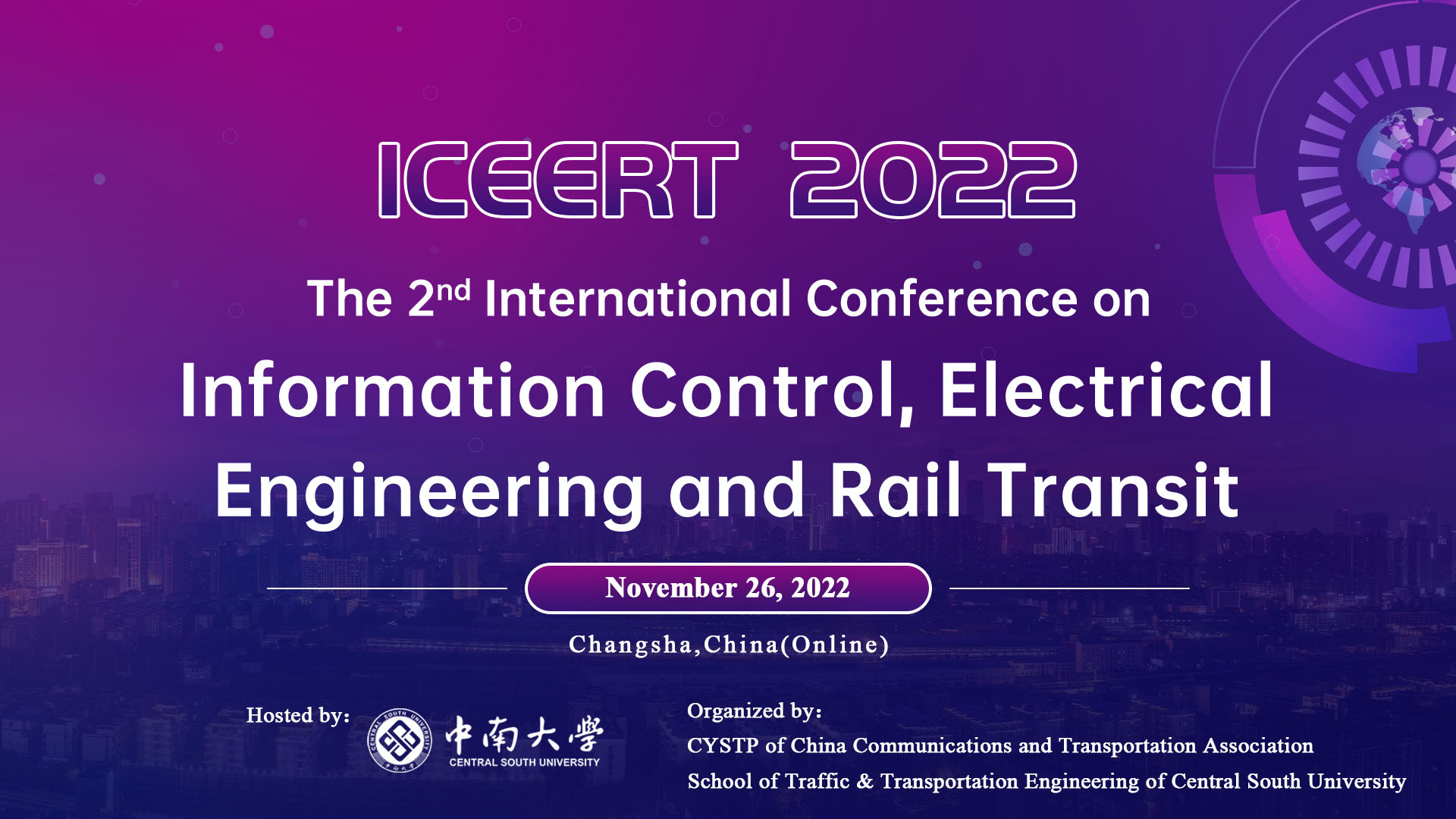 The 2nd International Conference on Information Control, Electrical Engineering and Rail Transit was successfully held on Nov. 26th through online mode, hosted by the Central South University and organized by Committee of Youth Scientific & Technological Professionals (CYSTP) of China Communications and Transportation Association and the School of Traffic & Transportation Engineering of Central South University and Academic Exchange Information Center (AEIC). This conference seeks to promote intelligent and circular development in rail transportation, build a clean, low-carbon, safe and efficient energy system, enhance scientific and technological innovation capabilities, and foster cross-fertilization of disciplines and integration of industry, university and research.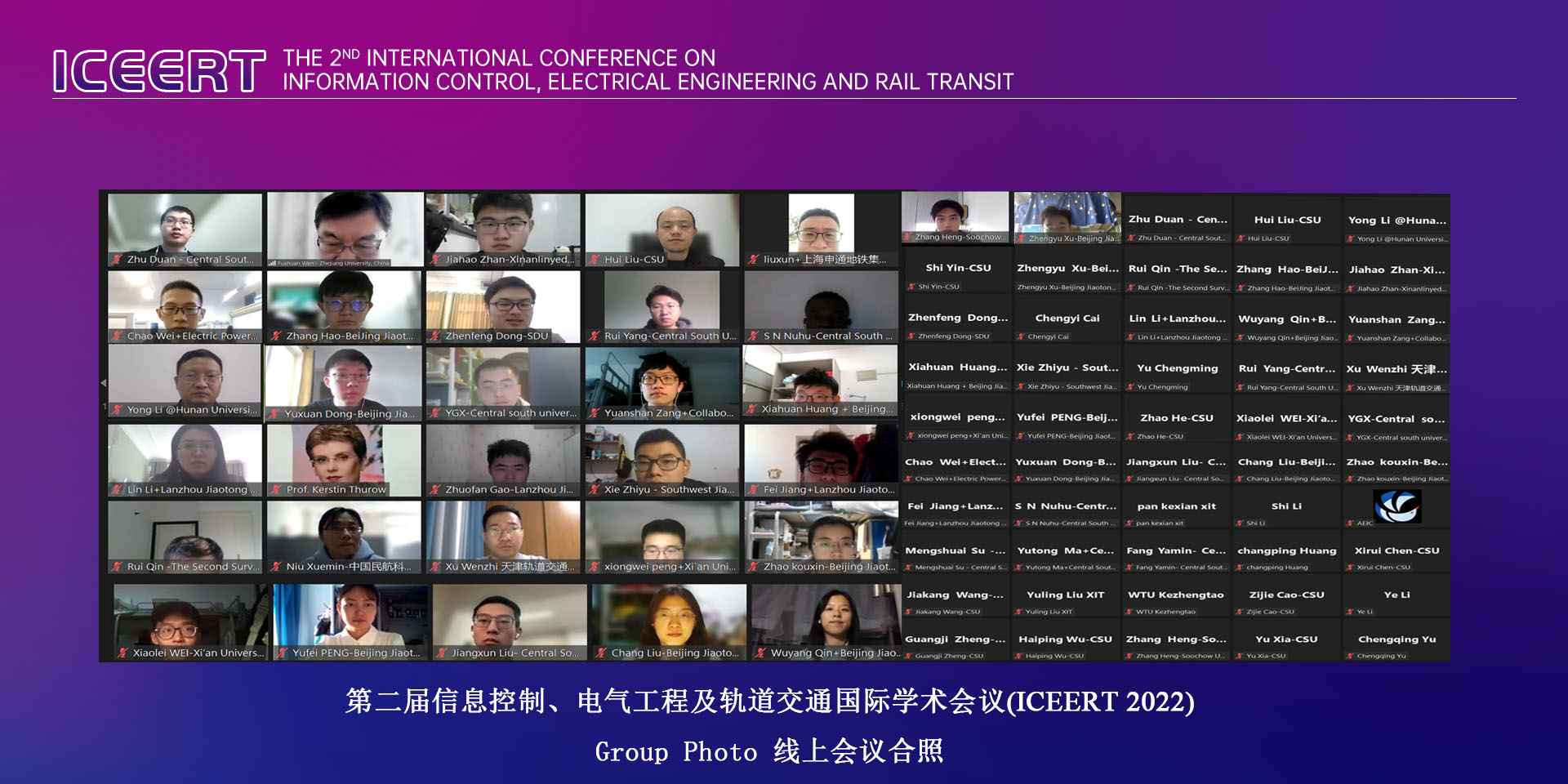 At the opening ceremony, Prof. Hui Liu, conference co-chair, extended a cordial welcome to academicians, experts and friends on behalf of the organizers. Prof. Liu said that this conference will explore a new green and intelligent mode of rail transit operation and promote the digital transformation of rail transit. It is hoped that the conference would enhance international scientific research and academic & cultural exchanges.


An abundance of experts assembled at the conference, including Academician Kerstin Thurow from the German Academy of Engineering, Professor Hui Liu from Central South University, Professor Yong Li from Hunan University, Professor Fushuan Wen (IEEE Fellow) from Zhejiang University, and Professor Said Easa from Toronto Metropolitan University. They delivered wonderful academic reports on international frontier hotspots such as robotics, big data, power systems, new technologies for railroad transportation, and smart grids, and proposed future research development directions, bringing reflections and enlightenment to the participants.

Academician Kerstin Thurow, German Academy of Engineering
Title: Current Developments of Robotics for Life Science Industry

Professor Hui Liu, Central South University
Title: Time Series Big Data Prediction Methods and Applications in Smart Cities

Professor Yong Li, Hunan University
Title: Service Restoration of Smart Distribution Networks



IEEE Fellow, Professor Fushuan Wen, Zhejiang University
Title: Evolution of Power System Optimization
Professor Said Easa, Toronto Metropolitan University
Title: Emerging Technology Applications in the Railway Industry
The conference set up the best paper appraisal, in which multitudes of young scholars from Beijing Jiaotong University and Central South University participated in the excellent paper appraisal. After expert evaluation by the organizing committee, three young scholars won the honor of excellent papers at the conference.
This conference provides a multidisciplinary cross-integration platform for the exchange, cooperation and collaborative innovation of information control, electrical engineering and rail transit disciplines. We appreciate all the experts and scholars for bringing us an informative knowledge feast. Let's look forward to meeting offline next year.