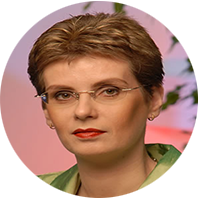 Prof. Dr.-Ing. habil. Kerstin Thurow
Academician of German Academy of Engineering, Germany
Professor & Chair for Automation, University of Rostock, Germany
Director, Center for Life Science Automation CELISCA, Germany
Speech title: Current Developments of Robotics for Life Science Industry

Introduction: Prof. Kerstin Thurow is an academician of German Academy of Engineering (acatech) and also a founding member of the Hamburg Academy of Sciences. Since 2022 she serves as a member of the Scientific Advisory Board of the Federal Institute for Materials Research (BAM), Germany. In 2004 she was awarded the Joachim Jungius Prize by the Jungius Society in Hamburg for her outstanding academic achievements.


She received her doctorate in 1995 from the Ludwigs-Maximilians-Universität Munich (Germany) with a thesis on organometallic chemistry. In 1999 she habilitated in the field of measurement and control technology at the University of Rostock. In the same year she was appointed to the world's first chair for laboratory automation (full professor). Since the founding of the Center for Life Science Automation (celisca) at the University of Rostock in 2003, Prof. Thurow serves as the CEO and focused the scientific work on the development and implementation of automation solutions for the life sciences. Celisca is a BMBF (Federal Ministry of Education and Research of Germany)- funded Center for Innovation Competence. In 2004 Prof. Thurow was appointed to the 'Automation Technology' chair at the Department of Computer Science and Electrical Engineering at the University of Rostock, which Prof. Thurow has held since that time. The current research work includes flexible solutions for life science and laboratory automation, robot-based automation systems, mobile robotics applications in life science environments, system integration and systems engineering, IoT-based sensors for automation technology and device development. The scientific work is dedicated to both - basic research and in applied research. The transfer of research results into practical use as well as strong interdisciplinary cooperation are important concerns of Prof. Thurow.

Celisca has meanwhile developed into an internationally recognized center for the automation of life science processes, which works together with numerous national and international research and industrial institutions. Since 2020, with the successful acquisition of a Synergy project for the collaboration of top-class scientists funded by the European Research Council, there has been a strong focus on the automation of material development processes, in which the deployment strategies of mobile robots in laboratories are the focus of the research work. This includes in particular the integration of mobile robots and infrastructure control as well as the development of suitable processes for human-machine cooperation. An essential part of Prof. Thurow's work is the promotion of young scientists. In recent years, more than 40 doctoral students have successfully completed their doctorates and 3 scientists have completed their habilitation. The team of scientists around Prof. Thurow is very international and includes electrical and mechanical engineers as well as specialists in computer sciences and natural sciences. Prof. Kerstin Thurow has published more than 270 publications in scientific journals and at peer-reviewed conferences. In addition, 3 monographs on the automation of life science laboratories were published. She works as a reviewer for numerous internationally successful scientific journals and conferences and is an expert for national and international research funding institutions.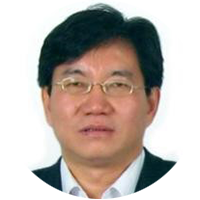 Prof. Fushuan Wen
IEEE Fellow
Zhejiang University, China
Speech title: Evolution of power system optimization
Introduction: Professor Fushuan Wen received the BE and ME degrees from Tianjin University, Tianjin, China, in 1985 and 1988, respectively, and the PhD degree from Zhejiang University, Hangzhou, China, in 1991, all in electrical engineering. He joined the faculty of Zhejiang University in 1991, and has been a full professor and the director of the Institute of Power Economics and Information since 1997, and the director of Zhejiang University-Insigma Joint Research Center for Smart Grids since 2010.
He has been undertaking various teaching, research and visiting appointments in National University of Singapore (NSTB Postdoctoral Fellow, Research Fellow), Hong Kong Polytechnic University (Research Fellow, Visiting Assistant Professor), University of Hong Kong (Research Assistant Professor), South China University of Technology (University Distinguished Professor), University of New South Wales in Australia (ARC Project Senior Fellow, Senior Visiting Fellow), Queensland University of Technology in Australia (CSIRO and ARC Project Visiting Fellow), Brunei University of Technology (Professor in Power Systems), Technical University of Denmark (Otto Monsted Guest Professor in Power Systems), Nanyang Technological University in Singapore (Visiting Fellow), Murdoch University in Australia (Adjunct Professor), Tallinn University of Technology (Professor in Energy Systems), Hangzhou Dianzi University in China (Yusheng XUE Education Foundation Distinguished Professor), Commonwealth Scientific and Industrial Research Organization (CSIRO) in Australia (Honorary Visiting Scientist), Shenzhen Institute of Artificial Intelligence and Robotics for Society (Visiting Principal Research Scientist).
His research interests include: 1) power economics and electricity markets; 2) power system investment, planning and operation optimization; 3) smart grids and electric vehicles; 4) power system alarm processing, fault diagnosis and system restoration; 5) artificial intelligence applications in power and integrated energy systems. He has published 200+ SCI-indexed papers, 650+ EI-indexed papers, and 740+ Scopus-indexed papers. His publications have been cited for 16000+ times. He has completed and is undertaking more than 180 grants and projects from governmental organizations and industry.
Prof Wen received many awards both at the national level and provincial level, including the most prestigious National Natural Science Award of China. He has been listed in "Most Cited Chinese Researchers" in seven consecutive years since 2015 by Elsevier, and is the author of one of the China's 100 Most Influential Domestic Academic Papers in 2016. Prof Wen is the editor-in-chief of Energy Conversion and Economics (SPERI, IET, Wiley), the deputy editor-in-chief of Journal of Automation of Electric Power Systems, a subject editor in power system economics of IET Generation, Transmission and Distribution, associate editor of Journal of Energy Engineering and Journal of Modern Power Systems and Clean Energy. He is also on the editorial boards of more than 10 journals.
Prof Wen was the General Chairman of 2020 International Conference on Smart Grids and Energy Systems (SGES 2020), Nov. 23-26, 2020, Perth, Australia.
Prof Wen was elected to IEEE Fellow for contributions to fault diagnosis in power grids.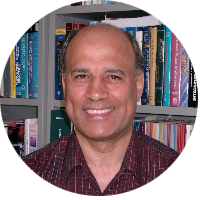 Prof. Said Easa
Toronto Metropolitan University, Canada
Speech title: Emerging Technology Applications in the Railway Industry
Introduction: Dr. Said Easa earned his M.Eng. from McMaster University and Ph.D. from University of California at Berkeley. He has more than two decades of teaching, research, and professional practice, and he has authored and co-authored more than 350 technical work, including nearly 200 refereed journal articles and book contributions. Dr. Easa was Vice-President (Administration) of the Canadian Society for Civil Engineering (CSCE) and member of CSCE Board of Directors. In 1996, he has initiated and chaired the highly successful CSCE transportation conference series, held in Edmonton, Halifax, London, Montreal, Saskatoon, and Toronto.
Dr. Easa's international activities include serving as chair of the ASCE Intermodal Committee, member of the Editorial Advisory Board of the International Journal of Computer-Aided Civil and Infrastructure Engineering, and guest editor of several special issues of this journal. Dr. Easa was Chair of the Executive Committee of the ASCE Urban Transportation Division (1997) and its CSCE counterpart (1994-98), and co-chair of the ASCE conference on "Transportation, Land Use, and Air Quality: Making the Connection," Portland, Oregon, 1998. Dr. Easa has led a CSCE delegation to China in 1998 focusing on sustainable transportation systems.
His work received several national/international best-paper and lifetime achievement awards, including the 2005 Arthur M. Wellington Prize, from ASCE for the best paper on transportation on land, on water, in air, or on closely related fields such as structural, geotechnical, and environmental engineering, the 2003 Sandford Fleming Award from CSCE in recognition of his "outstanding contributions to the development and practice of transportation engineering in Canada", and the 2001 Frank M. Masters Transportation Engineering Award from ASCE in recognition of his "outstanding contributions to ASCE and the transportation profession throughout his career."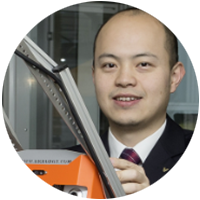 Prof. Hui Liu
Vice Dean, School of Traffic & Transportation Engineering
Central South University, China

Speech title: Time Series Big Data Prediction Methods and Applications in Smart Cities
Introduction: Liu Hui, born in 1983, male, Professor, doctoral supervisor, and vice dean of Faculty of Traffic & Transportation Engineering, Central South University. He is a World 2% Top Scientist and Elsevier China Highly Cited Scholar. He is awarded the top national young talents of China. He obtained double PhD degrees from Central South University in China and University of Rostock in Germany and Germany professorship certification. He leaded and completed the excellent youth fund of Ministry of Education and Research of Germany. He received one second prize of Natural Science Award of the Ministry of education and one national science and Technology Progress Award (innovation team). He applied for 12 international patents and authorized 72 national invention patents. He has been leading 1 national key R&D project and 3 national natural science Foundation of China. He published 6 English Monographs from Springer and Elsevier Press, 1 Chinese monograph of Science Press and 18 ESI Hot/Highly Cited papers as the first author.
Prof. Yong Li, Hunan University, China
Vice Dean, College of Electrical and Information Engineering, Hunan University, China
Speech title: Service Restoration of Smart Distribution Networks

Introduction: Yong Li is a Full Professor of Hunan University, Vice Dean of College of Electrical and Information Engineering, Hunan University, Director of the Engineering Research Center for Power Transmission and Transformation Technology, Ministry of Education, China, as well as the Deputy Director of International Joint Research Center for Smart Grid Optimization and Control Technology, Ministry of Science and Technology, China. He received the Ph.D. degree from Hunan University, Changsha, China, and then the Ph.D. degree from TU Dortmund University, Dortmund, Germany. His research interests include power system stability analysis and control, ac/dc energy conversion, railway traction power supply systems, as well as the analysis and control of power quality.
He is a member of the Editorial Boards of IEEE Transactions on Industry Applications, IET Generation, Transmission, & Distribution, IET Power Electronics, and CSEE Journal of Power and Energy Systems, and so on. He has published 3 books in both Chinese and English, and 2 translated books, and authorized 36 national/international patents. He has won the first-class prize of natural science of Hunan Province, the first-class prize of scientific and technological progress of Hunan Province, the gold prize of Geneva International Invention Exhibition, and so on.